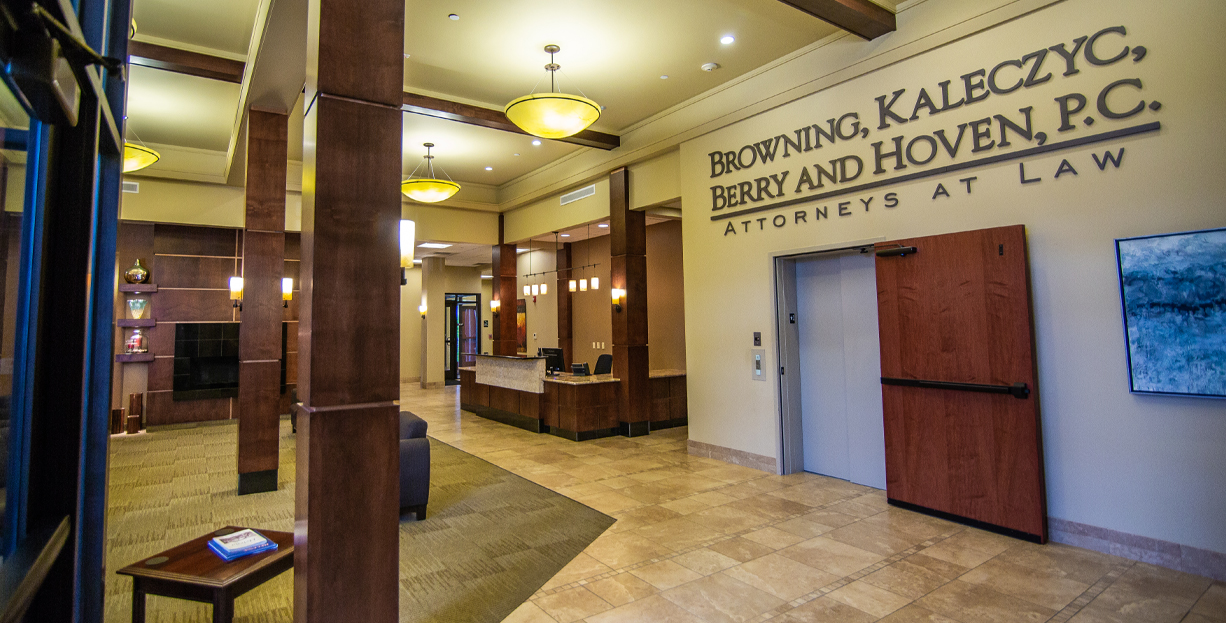 We advise and represent clients in a wide range of industries and litigation matters, helping them seek swift resolution when possible and defending their interests tenaciously in litigation and at trial.
Montana Dispute and Litigation Lawyers
When disputes and litigation arise, we know that clients want experienced litigation representation, including attorneys who can quickly assess the legal merits of a matter, understand a client's business and objectives, develop strategies to address the matter in connection with business objectives, and represent the client's interests effectively in implementing the chosen strategy.  As experienced Montana litigators, we advise clients on these matters, with a particular focus on how best to achieve their objectives quickly and cost-effectively.
Our Litigation Experience
Our litigation attorneys have experience in nearly every venue in Montana, including state and federal courts, appellate courts, several tribal courts, and administrative tribunals. We prepare comprehensive litigation management plans and accurately budget for the various phases of litigation. We work cooperatively with our clients to ensure mutual participation in the strategic defense of each case.
We have the capacity to represent clients in all types of litigation, including medical providers in medical malpractice cases; environmental claims, product liability, all types of negligence cases and employers in employment discrimination, wrongful discharge and workers' compensation cases; and essentially all other potential needs of our clients, whether general litigation or specialized cases.
We routinely advise and represent clients in matters including:
Appellate Law
Administrative Law
Bankruptcy & Creditor/Debtor Law
Construction Law
Corporate Investigations
Correction Defense & Section 1983 Litigation
FELA Defense
Financial Services
Grand Jury Investigations & Criminal Defense
Healthcare Law
Indian Law
Insurance Coverage
Insurance Defense
Medical Malpractice
OSHA Defense & Compliance
Product Liability
Public Housing & Landlord Tenant Issues
Structured Settlement Transfers
Surety – page is under Real Estate and Construction Section
Toxic Torts
Will, Trust & Probate Contests
Complex Litigation
Our Litigation Practice Group regularly handles complex lawsuits with multiple parties and large-scale document production. Experienced in document control management, our attorneys and paralegals routinely prepare witnesses using a variety of trial support equipment and systems and when necessary, trial consultants. We employ comprehensive legal research to ensure that our motions and briefs include the latest in legal developments.
Focus Groups and Technology
We are experienced in the use of focus groups (similar to mock juries) to assess potential liability and damages. To the extent possible, we rely on trial software to electronically present exhibits and to enhance the demonstrative exhibits used during trial.
Alternative Dispute Resolution
In most litigation matters, there will be requirements for litigants to engage in alternative dispute resolution mechanisms, which typically include mediation and in some cases arbitration.  Additionally, the parties to litigation are also free to engage in settlement negotiations as well as any other disputes resolution mechanisms that may be agreed upon.
We advise clients of these opportunities early in our representation.  We know that in many cases, the key objectives of clients will be to attempt to settle matters early in the process when possible upon acceptable terms.  With significant litigation and alternative dispute resolution experience, we are often able to obtain favorable results early in the litigation process through a combination of positioning client cases for a favorable outcome, relying on years of experience in negotiating disputes, and identifying creative opportunities for settlement.
Litigation Group Chair – J. Daniel Hoven
Representative Matters
Creative Strategy Development for Dispute Resolution
Complex Litigation Experience
Diverse and Extensive Litigation Experience
Practice Contacts