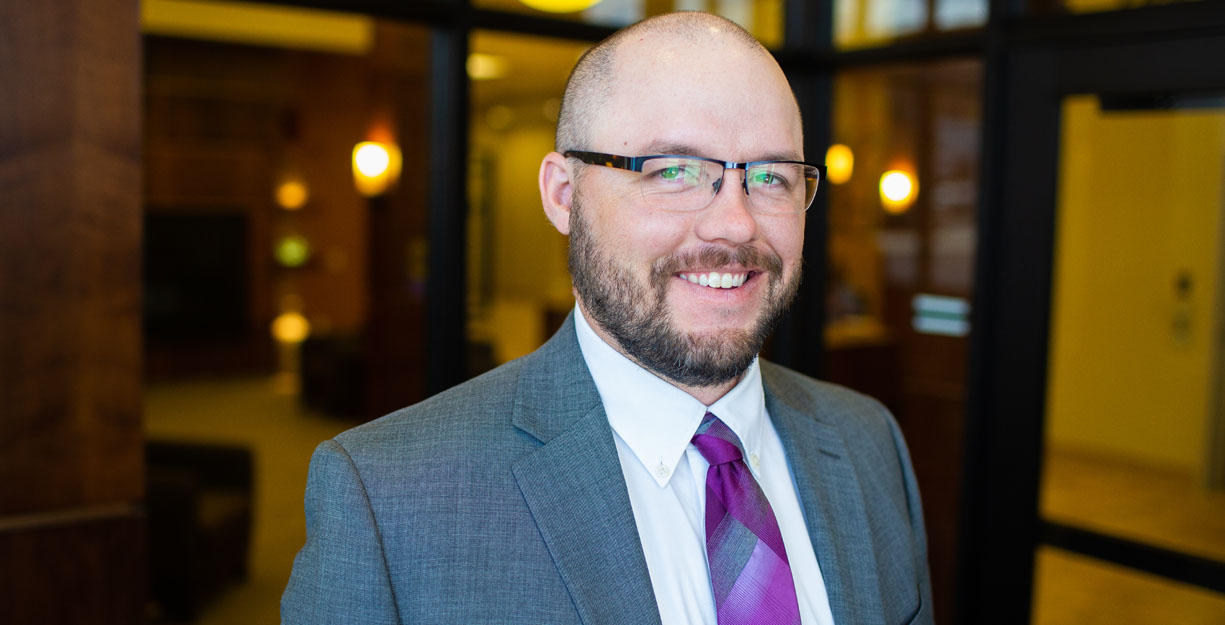 Brian Thompson's practice is devoted to government relations and lobbying, trusts and estates, and litigation.
Governmental Affairs and Lobbying
In every sector of the economy, companies are significantly impacted by the policies and decisions of local and state governments.  Being reactionary to proposed change is simply not enough for businesses; rather, the most effective approach to combatting obstacles, creating opportunity, and protecting financial stability involves working with decision-makers and legislatures to successfully address complex government and community concerns.
As a Montana lobbyist and government affairs attorney, Brian has the deep industry experience and legislative relationships needed to assist clients in the legislative, regulatory, and administrative process.  His practice is almost entirely dedicated to government relations and lobbying on behalf of companies and associations to help facilitate their growth, and to help the government and businesses align their needs.
Brian's government affairs clients include industrial companies, public safety associations, workers' compensation providers and insurers, healthcare entities, construction associations, prescription medication managers and retailers, businesses engaged in the environmental and energy sector, public pension groups, and others.
Trusts, Estates, and Probate
Brian's trusts and estates practice is focused on asset management, future estate planning, wills and trusts, and long term planning.  He helps families and individuals create estate plans that ensure real property, cash, securities, and other assets are distributed in accordance with a client's wishes, often through non-probate mechanisms (such as trusts and LLC's).  He also is regularly retained to draft estate documents, including special needs, revocable, and irrevocable trusts, wills, advance directives, living wills, healthcare directives, and other estate documents.
Brian also assists clients with the administration of an estate after the death of a loved one, including formal and informal probate in Montana courts as well as assisting with small estate administration and assisting with the distribution of non-probate assets.
Litigation
In his litigation practice, Brian is available to represent companies, municipalities, and individuals in a wide range of matters.  He frequently represents businesses and individuals in a wide variety of disputes, including contractual disputes, property disputes, quiet title matters, personal injury defense, pension matters, other real estate issues, and environmental matters.
He also represents landlords in landlord/tenant issues, assists with evictions, and homeowner associations in matters concerning covenants and declarations for subdivisions and single-family homes, as well as in utility disputes involving water and sewage.
Brian is a native of Deer Lodge, Montana, and is a graduate of  Montana State University where he received his bachelor's degree in History and was honored as the outstanding graduate of the Department of History, Philosophy, and Religious Studies.  He enrolled in the University of Montana School of Law and received his Juris Doctorate in 2016 after focusing his legal studies on constitutional law and the legislative process, and thereafter joined BKBH.
Outside of work, Brian enjoys hunting, fishing, cycling, and exploring the history of Montana.
J.D., University of Montana School of Law, 2016
B.S. (History), Montana State University, 2012
Montana (All state courts)
United States District Court for the District of Montana
State Bar of Montana, Member