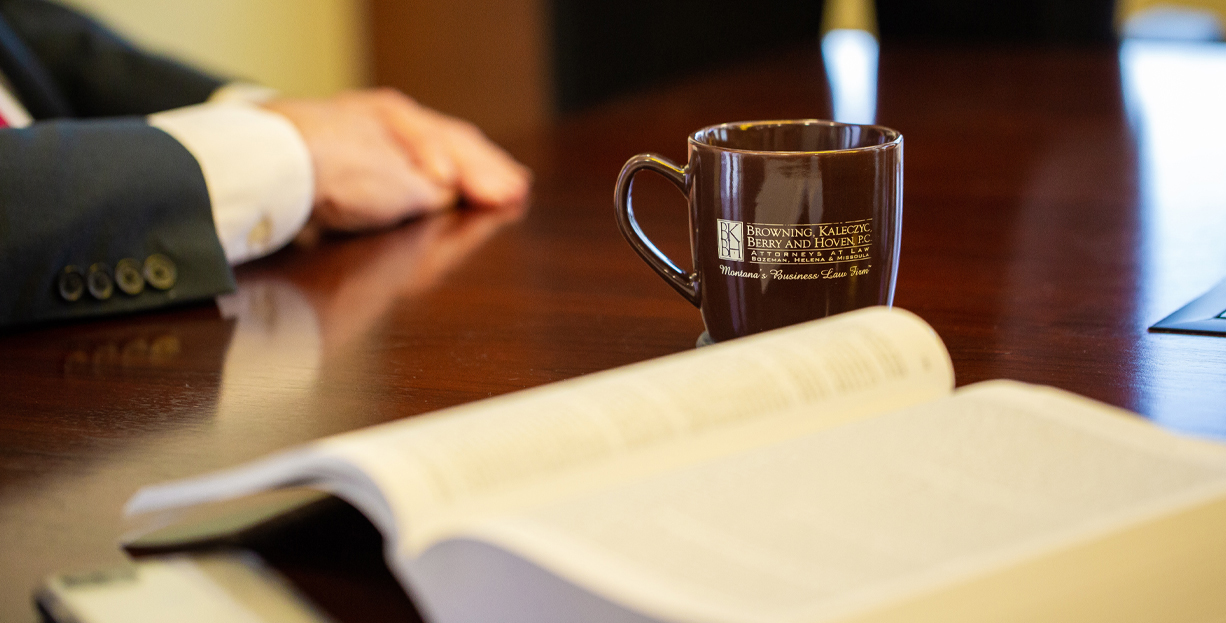 If you're looking for a results-focused legal career, we invite you to contact us to inquire about the job opportunities below.
Careers
Litigation Associate
Browning, Kaleczyc, Berry & Hoven, P.C. (BKBH) is looking for an Associate Attorney to join the Litigation group in the firm's Helena office.
We believe that continual investment in human and technical resources is an essential ingredient to success.  While our employees have different backgrounds, different areas of expertise and different life experiences, there are a number of things that we all have in common.
Client focused. Every client is given the care and attention they need because we know that engaging a lawyer to help solve a problem or accomplish a business objective is an important step. We take the trust and confidence of our clients seriously.
Team Approach. When a client hires BKBH, they are not only receiving the skills and expertise of that individual, but are also benefitting from the combined experience of us all. By sharing information and putting our heads together, we ensure that our clients are getting the very best representation.
Efficiency. Bringing team-based expertise to our clients doesn't mean we're slow or adding unnecessary costs. In fact, it's the opposite. It means that we bring the right person with the right skills to help our clients. We don't reinvent the wheel. We don't re-learn what someone else on the team is well-positioned to contribute. We are always focused on what's right for the client, the matter at hand, and the budget.
In short, we're focused on results.
If this sounds like your approach to servicing clients and you possess the qualifications listed below, we invite you to apply for the Associate Position.
Ability to obtain a Montana license and remain in good standing with the Montana State Bar
Excellent research and writing skills
Solid communication and analytical skills
Strong academic background
Demonstrated work ethic
To apply please send a letter of interest, resume, writing sample, law school transcript and at least two professional references to Stephanie Doyle at [email protected] or P.O. Box 1697, Helena, MT 59624.