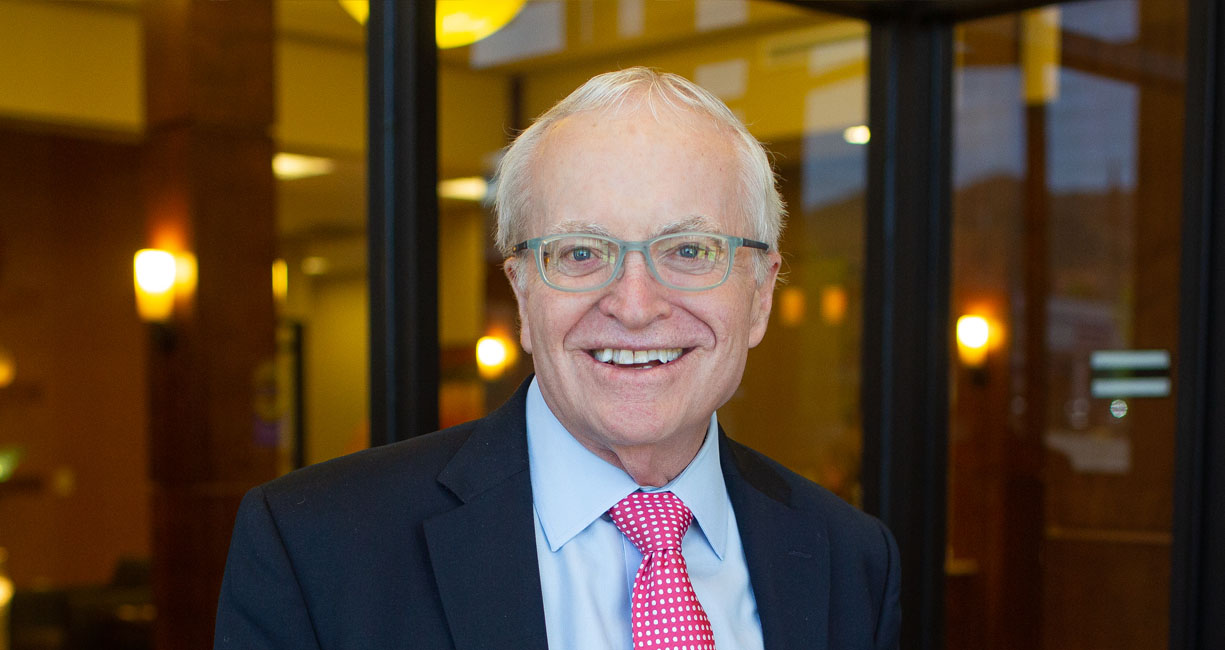 As the head of BKBH's Litigation Group, Attorney Dan Hoven is a seasoned litigator, whose focus is on securing successful outcomes for clients through negotiation, litigation, and at trial. His practice is focused primarily on medical malpractice defense and representing companies in a variety of business disputes and litigation. He has represented clients in countless matters and jury trials in venues throughout Montana.
Litigation
Dan has tried jury cases in many venues throughout Montana.  He represents large companies such as Burlington Northern Santa Fe Railroad Company in environmental litigation, Union Pacific Railroad Company in Federal Employers Liability Act (FELA) litigation, and medical practitioners insured by companies such as The Doctors Company and The Medical Protective Company in medical malpractice litigation.  As a result of his success and superior litigation skills, he was rated AV Preeminent (the highest peer rating) by Martindale Hubble and named a top commercial litigator by Chambers USA and a Litigation Star by Benchmark.
As a business litigation attorney, Dan's non- medical malpractice litigation practice has included successfully representing railroad companies in multimillion-dollar environmental cases, General Motors in automotive and fuel-fed fire cases, and successfully defending businesses in a variety of high-stakes defective product and toxic tort lawsuits.
Medical Malpractice Defense
Dan's medical malpractice representation is focused exclusively on defending healthcare providers, including physicians, hospitals, and clinics.  He has vast experience in representing clients in dozens of alleged medical malpractice cases, including those involving birth injuries, failure to diagnose cancer, stroke, cardiac conditions, surgical errors, numerous birth injury cases including perinatal asphyxia, neurological asphyxia, amniotic fluid embolism, spina bifida, and other alleged medical malpractice.
Dan is a native Montanan who comes from a family of lawyers.  His father and two uncles had long-standing legal practices in Montana.  As a result of that heritage and Dan's own long-standing practice, he is well-known throughout the legal community and has an in-depth knowledge of the legal landscape in Montana. He is one of the original founding members of BKBH.
Dan has two children who are also attorneys: one practices in Boston, while the other resides in Milwaukee and works at a medical device company. He is a sports enthusiast who has served in the past as member of the Helena Babe Ruth Baseball Board of Directors and as General Manager of the Helena American Legion Baseball program. He is also a past Certified Contract Advisor for NFL football players and a past member of the Sports Lawyers Association. He enjoys golfing and staying fit.
J.D., Lincoln University Law School
B.A. (Political Science), University of Montana
Montana (All state courts)
United States District Court of the District of Montana
United States District Court of the North District of California
United States Court of Appeals for the Ninth Circuit
California Supreme Court (inactive)
United States Supreme Court
Litigation Counsel of America, Member
Montana Defense Trial Lawyers, Member
National Association of Railroad Trial Counsel, Member
Helena Babe Ruth Baseball, Board of Directors (1991-1997)
Helena American Legion Baseball, General Manager (1998-2004)
Senior Fellow, Litigation Council of America, The Trial Lawyer Honorary Society
AV Preeminent (the highest peer rating) by Martindale Hubble
Named a Top Commercial Litigator by Chambers USA
Named a Litigation Star by Benchmark