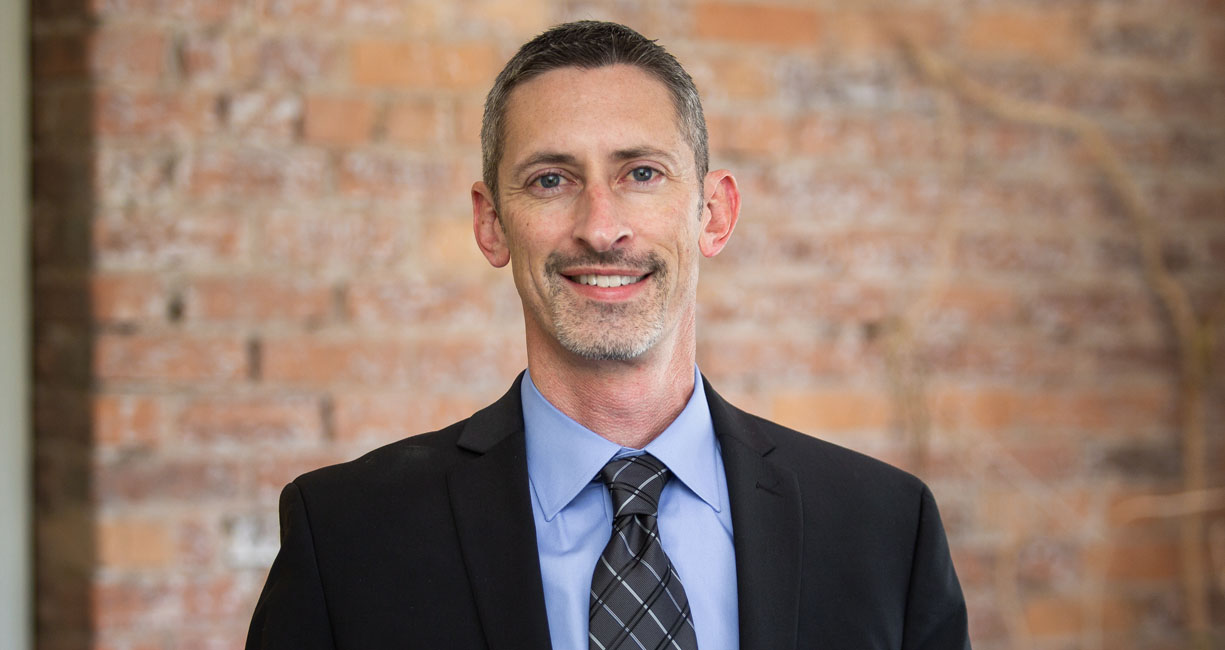 Attorney Dan Auerbach uses his decades of experience in healthcare law in representing healthcare providers in all aspects of the industry, from regulatory and compliance to complex litigation.  He also defends businesses in insurance and class action disputes, and works with companies to safeguard valuable intellectual property, trade secrets, and other corporate assets. Dan works with businesses on all aspects of their transactions, including formation, contracting, and employment. He additionally assists food and beverage clients in matters such as liquor license acquisition/transfer and intellectual property work for breweries.
Dan has been rated by his peers as an "AV Preeminent" attorney according to Martindale-Hubbell, the highest rating for professional excellence and ethical conduct.
Healthcare Law
Dan has deep expertise in the healthcare industry, and he is the Chairman of BKBH's Healthcare Law Practice Group.  As a healthcare attorney, Dan provides full-service representation for healthcare clients, routinely advising on risk management, state and federal regulatory compliance, healthcare information privacy, provider contracting, employment claims, and compliance assessments.
He also represents healthcare providers in a variety of settings, including administrative proceedings and court litigation involving HIPAA violations, malpractice claims, physician contract disputes, state and federal reimbursement claims, and Medicare and Medicaid fraud (including compliance with Stark laws, anti-kickback statutes, and other federal laws and regulations).
Insurance Defense
Dan's insurance defense practice includes representing insurance carriers and their insureds in matters involving claim management and apportionment, tort litigation, professional liability, medical malpractice, products liability, automotive and trucking litigation, and premises liability.   He is skilled in handling insurance claims through arbitration and mediation and, when an amicable resolution is not possible, seeking to effectively resolve disputes in the early stages of litigation when possible.
Commercial Transactions
Dan has spent his career assisting individuals and businesses of all sizes and types with business transactions, contracts, loan transactions, general corporate law, mergers, and sales/acquisitions.  He has considerable experience structuring and assisting with the growth of companies from formation to continued operation. As general corporate counsel to many commercial clients, Dan advises on all aspects of a variety of business, including organizational and corporate governance issues, employment agreements, vendor contracts, and numerous other issues that arise for Montana and foreign businesses.
Employment Defense and Counseling
Dan assists a variety of businesses with all aspects of the employment relationship. From breweries to hospitals, Dan prepares employment and independent contractor agreements, employee handbooks, operating policies, and various other critical documents relating to the business' workforce. He also helps clients navigate difficult disciplinary matters, severances, and reductions in force. In litigation, Dan represents clients and their insurers in all types of administrative and court matters, including claims alleging wrongful discharge, human rights violations, discrimination, and retaliation, as well unemployment benefits and wage-and-hour disputes. Dan has also represented clients in suits arising from employment practices liability coverages.
Captive Insurance
With the growing captive insurance industry in Montana, Dan works as Montana counsel for new and existing businesses that domicile in this state. He provides full legal services, including planning, corporate formation, licensing assistance, redomestication of foreign captives, coordination with state regulators, contract drafting and review (management agreements, Series agreements), and ongoing compliance services. Once operational, Dan continues to provide services to captive clients with regard to annual reporting to state regulators, changes in business structure and lines of insurance offerings, board meetings, and capital surplus modifications requiring regulator approval.
Trademarks and Intellectual Property
Intellectual Property is often one of the most valuable assets a company owns, making it vitally important to protect. Dan assists clients in state and federal trademark registration, and in developing and reviewing license and other intellectual property agreements.
Class Action Litigation
When defending or pursuing class action claims, Dan offers corporate clients strategic and pragmatic representation.  He uses his extensive knowledge of complex commercial litigation and proven trial experience to help clients manage risk and make informed litigation decisions.
Dan moved with his family to Montana as a child, growing up largely in Missoula.  He obtained his bachelor's degree in History from the University of Oregon.  He stayed at the University where he completed a concurrent degree program, earning a Juris Doctorate with a business concentration and a Masters in Business Administration.  As a graduate student, Dan was admitted to the Warsaw Sports Marketing Center, one of the select few graduate programs focused on sports business, marketing, and finance.  He joined BKBH in 2005, where he is a partner in the firm's Missoula office.
Dan enjoys spending time with his family, including his two sons, coaching youth sports, playing the piano, and enjoying the Montana outdoors.  He actively works with multiple local organizations and serves on the board of directors for several nonprofit organizations.
J.D., University of Oregon
M.B.A. (Sports Business, Marketing), University of Oregon
B.A. (History), University of Oregon
Montana (All state courts)
Ninth Circuit Court of Appeals
Mount Jumbo Little League – Board Member 2012-2020
Martindale-Hubbell AV Preeminent Rating 2021
Mountain States Super Lawyers – Rising Star 2017-18, Super Lawyer 2020
Chambers USA – Montana Healthcare (Band 1) – 2020