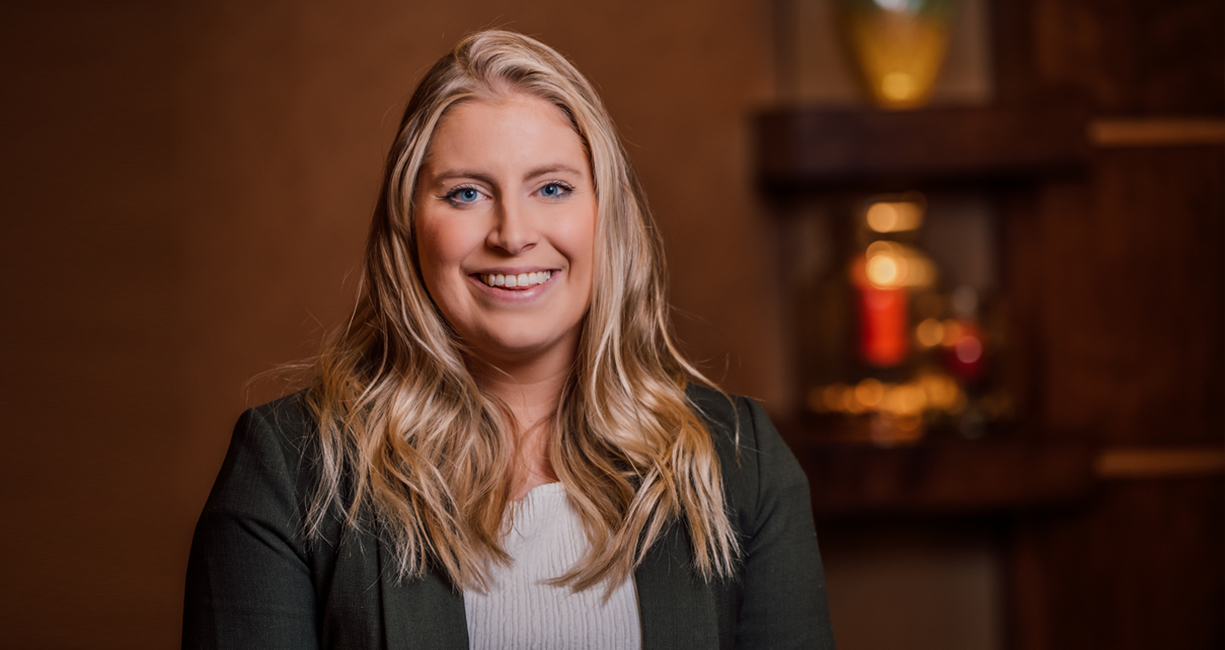 Attorney Hallee Frandsen's legal practice is focused on Water Law, Real Property Law, Indian Law, and Appellate Law.
Water Law, and Natural Resources
Hallee brings to clients of the firm a strong background and interest in water rights and natural resources law.  Her water rights practice is focused on legal issues associated with assisting clients in efforts to obtain and keep water rights, transfer of water rights as part of real property transactions, and representation before the Montana Water Court, Montana district courts, and the Montana Department of Natural Resources and Conservation.  Hallee also has experience with constitutional interpretation, particularly regarding environmental rights in Montana's Constitution. 
Indian Law
Hallee's Indian rights practice includes a wide variety of legal matters, including tribal sovereignty, housing, repossession, insurance, and general litigation.  She and the firm represent several tribes in these and other matters.
Appellate Law
As a Montana appellate attorney, Hallee is available to represent clients in appellate matters arising before Montana courts, as well as the United States District Court for District of Montana.  Much of her appellate practice is focused on representing prison and government clients involved in alleged constitutional rights violations, negligence, and Section 1983 cases. 
Real Property
Hallee's real property practice is focused on representing and assisting clients in real estate matters including residential and business purchases and sales of real property, as well as matters affecting real property such as easements, property rights, and boundary matters.
Background
Hallee was a joint degree graduate student at the University of Montana, where she received a Juris Doctorate degree from the University of Montana School of Law, a Masters of Public Administration and Policy degree, and a Certificate in Environmental Natural Resources Law.  She was also the Editor of the Montana Law School Public Land and Resource Law Review.
Upon graduating, Hallee received the 2020 MPA Public Service Award and published an article with the Montana Law Review, Constitutional Teeth: Sharpening Montana's Clean and Healthful Environment Provision, regarding the effect of the Montana Constitution's Clean & Healthful Environment provision on future environmental litigation.  After law school, she clerked for Justice Laurie McKinnon with the Montana Supreme Court.
Hallee was born and raised in Farmington Hills, Michigan.  Hallee attended Eastern Michigan University, where she played Division I Soccer.  During a hiking trip she fell in love with Montana, and decided to eventually make Montana her home.  After graduating from college in Michigan, she relocated to Montana for law and graduate school, and has lived in Montana since that time.
Away from work, Hallee and her husband enjoy spending time outdoors, with their Bernese Mountain Dog, and participating in various outdoor recreational activities and community events.
J.D., The University of Montana School of Law
M.P.A., The University of Montana
Certificate, Environmental Natural Resources Law, The University of Montana
B.S. in Biology, Eastern Michigan University, cum laude
Montana (All state courts)
United States District Court for the District of Montana
Confederated Salish and Kootenai Tribes of the Flathead Reservation Tribal Court
Montana State Bar, Natural Resources, Energy, and Environmental Law Section
Montana State Bar, Water Law Section
Montana State Bar, Indian Law Section
Recipient of the 2020 MPA Public Service Award from the University of Montana, Public Administration and Policy Department.