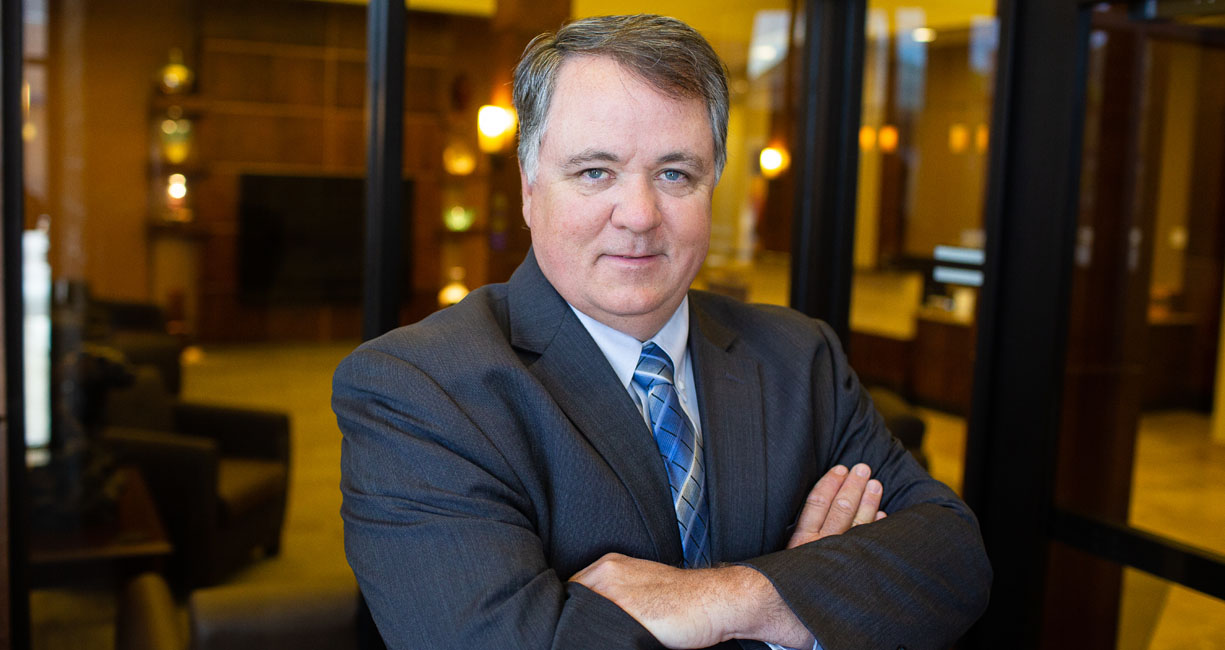 Attorney Steve Wade's practice is focused on governmental affairs and lobbying, environmental, natural resources and energy, and permitting and compliance.  Steve additionally advises senior management, municipalities, and business on compliance, risk, permitting, and environmental matters.
Governmental Affairs and Lobbying
As a governmental affairs lawyer, Steve's governmental affairs and lobbying practice involves advocating on behalf of businesses before the legislature and regulatory agencies regarding environmental, tax, business climate, and appropriations issues.  His clients include oil and gas companies, refiners, pooled interest organizations, corporations, contractors, railroad companies, and a number of associations.
Environmental, Natural Resources, and Energy
Environmental law presents one of the most rapidly expanding and challenging areas of the law, especially in Montana.  Steve works with business clients to ensure compliance with state and federal regulations and programs, including the Montana Environmental Policy Act (MEPA), Sage Grouse Habitat Conservation Program, Superfund, Montana's Comprehensive Environmental Cleanup and Responsibility Act (CECRA), as well as open-cut, hard rock, and coal mining environmental compliance.  He also serves as lenders' counsel for energy projects.
Permitting and Compliance
Steve maintains a robust permitting and compliance practice, representing clients in matters involving coal, wind, and air permitting, as well as industry-specific permitting matters for refinery and pipeline,  coal mining, power and energy clients.  He assists with securing operational permits and providing environmental assessments and impact statements, and develops corporate policies and procedures for complying with various environmental, superfund, stormwater discharge, mining, and natural resource regulations.  He also defends against enforcement actions and represents clients in permit issuance challenges.
Steve Wade was raised in East Helena, Montana.  He received his bachelor's degree in Political Science from the University of Montana and his law degree from the University of Montana School of Law.  He resides in Helena with his wife Jennifer and they have four lovely children.


J.D., University of Montana School of Law
B.A. (Political Science), University of Montana
Montana (All state courts)
Arizona (All state courts)
United States District Court for the District of Montana
State Bar of Montana, Member
State Bar of Arizona, Member
American Bar Association, Member
First Judicial District Bar Association, Member
Treasure State Resource Industry Association (TSRIA)(formerly the Western Environmental Trade Association (WETA), Board of Directors