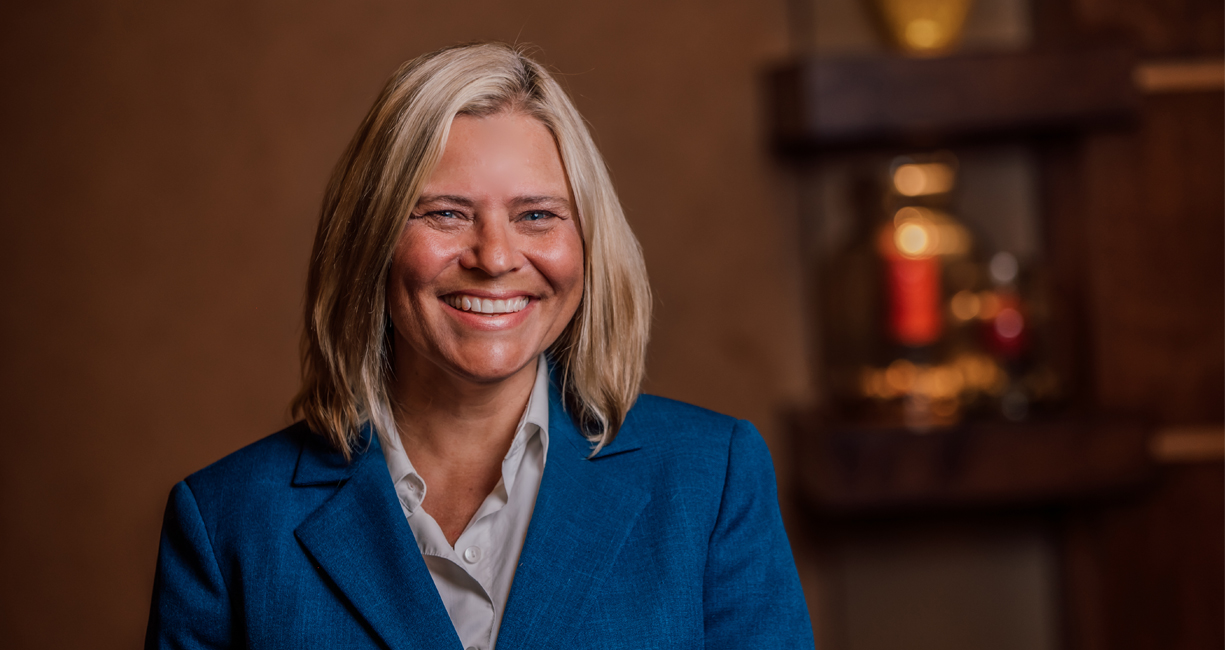 Attorney Kimberly Beatty is a member of BKBH's Commercial and Litigation Groups, where her practice is focused on business and commercial transactional law.  She assists clients with all forms of business transactions, financial services, employment matters, and litigation.
Start-Up and Business Representation
Kim has a passion for helping start-ups and new businesses develop and thrive.  As a business lawyer, Kim represents businesses of all sizes from start-ups and small, family-owned businesses  (including main street businesses and farm and ranch agricultural operations) to large corporations.  She often counsels such clients on matters of choice of entity/corporate structure and governance, corporate and business liability, commercial transactions, and the development and implementation of business succession plans.
Business Operations and Transactions
After formation, businesses are in need of ongoing legal assistance in transactions and operations.  As a business transactions attorney, Kim routinely assists clients with negotiation and drafting of a wide variety of contracts, leases, license and use agreements, financing and loan documents, and real property documents, as well as shareholder, member, partnership, and employment agreements.  She additionally assists clients with business operational issues, including analyzing legal issues, responding to regulatory issues posed by various state agencies, addressing insurance requirements, drafting comprehensive employment policies and procedures (including drug and alcohol testing policies), and helping clients protect intellectual property rights.
Kim assists clients with all forms of business transactions, including property acquisitions, lease agreements, and financing and security agreements. She represents employers in unlawful discrimination, wrongful termination, and wage and unemployment benefits claims.  She additionally advises and represents clients in connection with major transactions, including mergers, acquisitions, and divestitures, through helping advise on legal deal structure, conducting legal due diligence, drafting agreements, and preparing companies for closing.
Litigation
Kim's litigation experience includes the successful representation of clients in both federal and state courts in the areas of complex elections and constitutional law. Her general litigation experience includes drafting various pleadings, discovery requests, legal memoranda and briefs, researching numerous legal issues and theories, conducting depositions, client and witness interviews, assisting with dispute resolution processes, and appearing at court hearings and trials.
Her areas of litigation practice include constitutional law; elections law; unlawful discrimination, wrongful termination, wage and unemployment benefits claims; real estate and property law; copyrights infringement; civil rights litigation; and municipal liability and insurance defense.
Before joining BKBH, Kim earned her bachelor's degree in Political Science from the University of California, Santa Barbara and her Juris Doctorate from the University of Montana School of Law.


J.D., University of Montana School of Law
B.A. (Political Science), University of California at Santa Barbara
Montana (All state courts)
United States District Court for the District of Montana
United States Court of Appeals for the Ninth Circuit
American Bar Association, Member
State Bar of Montana, Member
First Judicial Bar Association, Member
Public Land Law Review, Member 1992-94