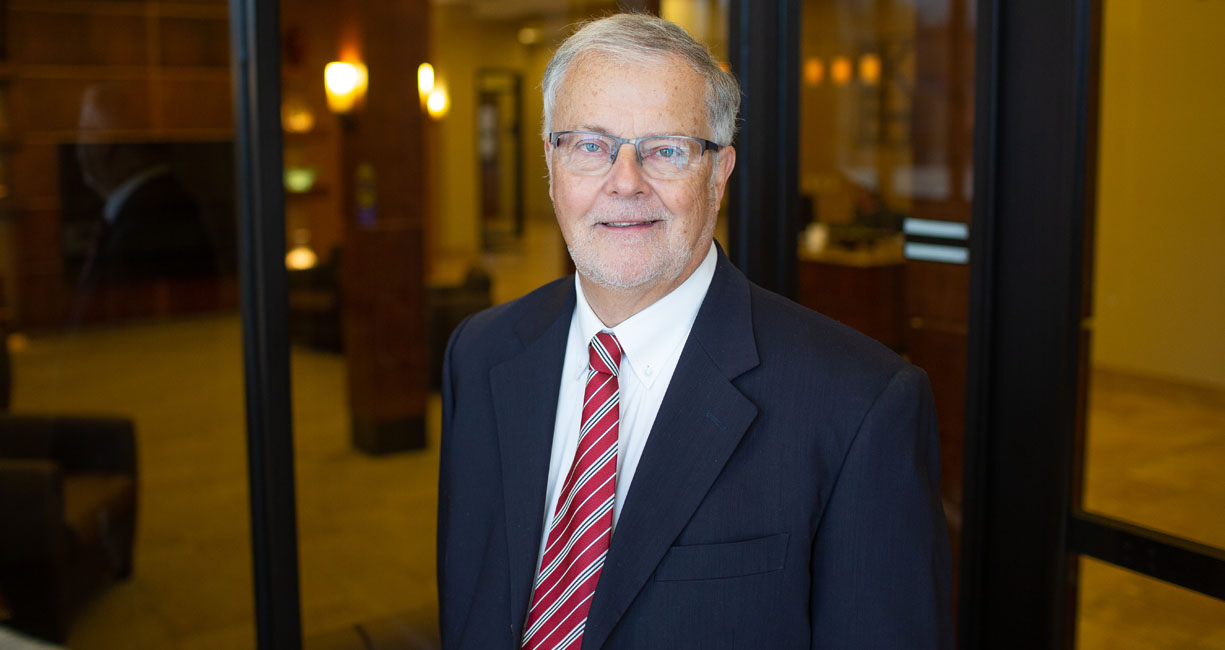 Attorney Stan Kaleczyc has extensive experience in a wide variety of business, legislative, and regulatory matters, representing client interests before state and federal courts (including the United States Supreme Court, and federal and state administrative agencies) and before the United States Congress and the Montana Legislature. He has served as lead counsel in disputes including acquisitions in insolvency proceedings, natural gas royalty payments, property tax payments, and several public policy issues involving both the United States and Montana constitutions.
His principal areas of practice include commercial litigation, business transactions, and business, legislative, and regulatory matters.  He has also served as counsel to clients in disputes involving federal and state tax matters, including property tax disputes for industrial clients and disputes over the allocation and apportionment of income of corporate income taxpayers.
His clients have included local governments, individuals, a multi-million dollar ski development, a utility, an oil and gas exploration company, a refiner, a health insurer, and other businesses in large dollar litigation.  Before transitioning to "Of Counsel" to the firm, Stan served as general legal counsel to the Montana Municipal Interlocal Authority (the interlocal government pool for liability, workers' compensation, property, and health coverages for Montana cities and towns), and the Montana Schools Group Insurance Authority (the interlocal governmental pool for school districts).
Stan has been lead counsel in dozens of business and commercial disputes.  Due to his distinguished commercial law reputation, State Auditor and Insurance Commissioner Mark O'Keefe appointed Stan as the Special Deputy Liquidator for Glacier General Assurance Company.
Stan's superior commercial litigation skills are widely recognized in publications, including Super Lawyers of the Mountain States and by Chambers.
Stan is a co-founder of the firm, and a graduate of the University of Pennsylvania and the George Washington School of Law.  Prior to starting his practice in Montana, Stan served as the Associate General Counsel of the Chamber of Commerce of the United States.
Stan has a passion for serving the community and enjoys providing pro bono legal service to Big Brothers / Big Sisters as well as the GrandStreet Theatre.  In his free time, Stan enjoys fly fishing and engaging in other outdoor activities.
J.D., George Washington University
B.A. (Psychology), University of Pennsylvania
Montana (All state courts)
United States Supreme Court
United States District Court for the District of Montana
United States District Court for the District of Columbia
United States Court of Appeals for the Seventh Circuit
United States Court of Appeals for the Ninth Circuit
United States Court of Appeals for the District of Columbia Circuit
District of Columbia Court of Appeals
United States Tax Court
United States Court of Claims
State Bar of Montana, Federal Practice, Member
American Bar Association, Section of Litigation, Member
Last Chance Public Radio Association, Board President (1984-85)
Helena Lions Swim Club, Board Member (1984-88)
Helena Area Amateur Hockey Association, Member (1994-97), Board President (1995-96)
Big Brothers and Big Sisters of Helena and Great Falls, Legal Counsel (2014 – Present)
GrandStreet Theatre, Member of the Board of Directors and Legal Counsel (2017 – Present)
Selected to Super Lawyers of the Mountain States (2008-present)
Recognized by Chambers since 2007 in the area of commercial litigation