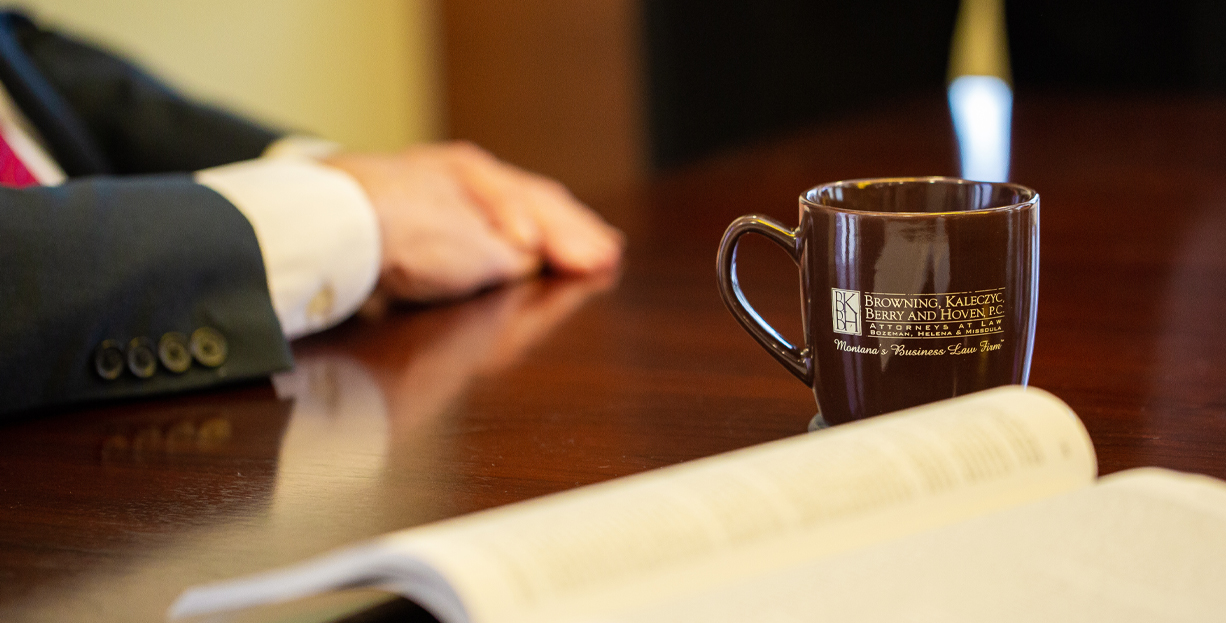 With significant experience in serving captive and traditional insurance companies, we provide full service legal representation, including formation and legal risk minimization, so that companies can best structure a program that meets their needs.
Montana Captive Insurance Lawyers & Attorneys
Our captive insurance team incorporates expertise in corporate, transactional, and litigation work to assist with the formation and compliance of captive and traditional insurance companies.  We advise clients in a broad range of business ventures to determine whether and how a captive insurance company might help them achieve their risk management needs and goals. We assist companies with the creation of broad ranges of self-insurance programs, including:
Pure Captives
Protected Cells
Series Captives
Risk Retention Groups (RRGs)
Our clients that have utilized a captive insurance program to manage their risk include companies in the following industries:
Healthcare, including medical stop-loss
Construction
Fitness
Transportation
Real Estate
Finance
Insurance
Our Captive Insurance Services
BKBH actively engages with state regulators, captive industry trade associations, including the Montana Captive Insurance Association (MCIA), and various other service providers, including accountants, actuaries, and local banking institutions, to ensure we are best positioned to assist our clients from the planning phase through captive maintenance, and all stages in between. This cooperative approach ensures good working relationships for our clients and all of their needs in Montana.
Our captive insurance attorneys assist with all aspects of your insurance needs, including:
Captive Insurance Company Application – Including assisting the client and/or the captive manager with captive insurance company applications
Captive Insurance Company Formation – Including drafting formation and governance documents according to the requirements of Montana captive insurance laws
Coordination with State Regulators – Including introductory meetings, discussion of captive plan, approval of application, modification to captive offerings and capital requirements
Compliance and Corporate Governance – Including statutory corporate governance requirements, board independence opinions, annual meetings assistance and attendance, voting issues
Ongoing Transactions – Including drafting and reviewing contracts, management agreements, intellectual property matters, additions of SBUs
Re-domestication and Restructuring – For foreign captives seeking to redomicile in Montana, including mergers with newly formed Montana captive insurance companies
Representative Matters
Planning and incorporation of pure captives
Creation, growth, and ongoing operation of a Risk Retention Groups
Development and incorporation of Series LLC captives and SBUs to facilitate more concise risk management
Practice Contacts