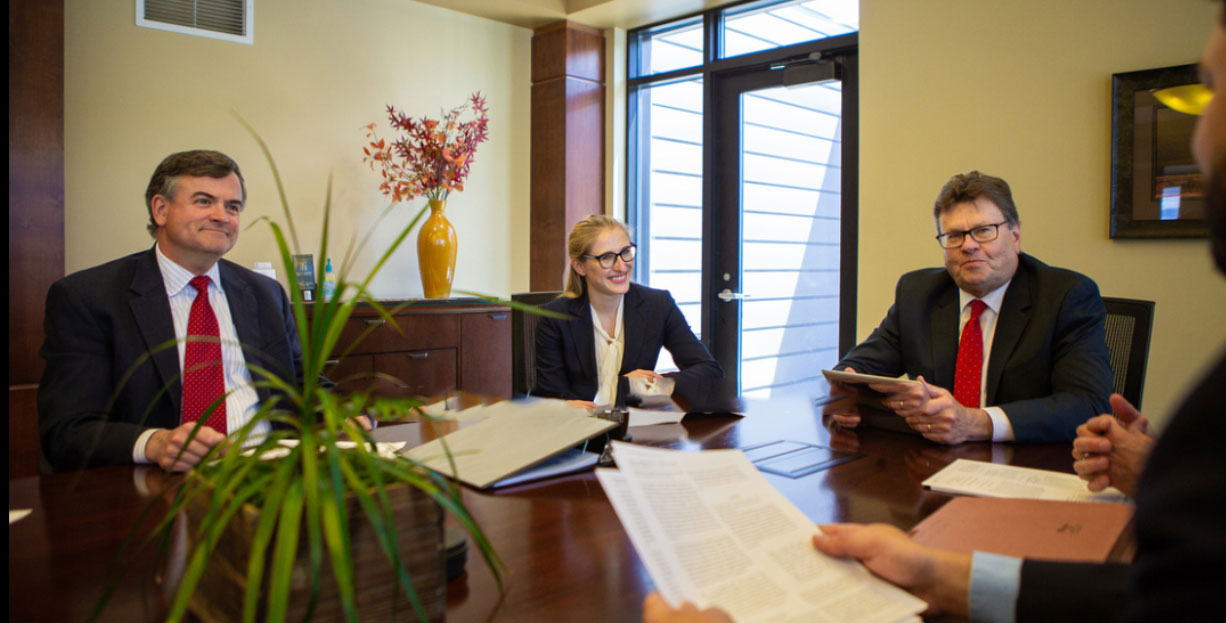 Our attorneys provide new and existing businesses with advice on a variety of issues, including choice of business entity, tax implications, compliance with Montana employment and tax laws, and registration and reporting with the appropriate state and federal regulatory agencies.
Montana Attorneys for Business & Commercial Transactions
BKBH provides quality legal representation in connection with the formation and restructuring of business entities. Restructuring is often advisable in order to facilitate new product and service development and distribution, as well as to respond to developments in state and federal law.
Our attorneys are experienced in supporting start-up ventures and apply this knowledge to effectively address the many legal issues that arise in a new venture. Such entities typically confront, including protecting intellectual property, negotiating licensing arrangements, managing distribution channels, and drafting service and supplier contracts. BKBH's team is skilled in working through the complex legal issues associated with the merger, acquisition, or sale of a business, from both negotiating and drafting perspectives.
Business Formation
We provide legal assistance to established businesses by listening to their plans and needs and then suggesting options, which may include reformation and reorganization of the business structure, capital formation, compliance with federal and state securities law requirements, and other forms of debt or equity financing.
Our clients include businesses involved with regulated industries. We provide a variety of legal and lobbying services, including the filing and pursuit of licensing applications, representation in contested case hearings, and negotiation of the purchase and sale of licenses. We have appeared in a variety of state and federal venues, including the Montana Department of Revenue, Montana Department of Health and Human Services, and the Montana Public Service Commission.
Transactions
Whether a transaction involves the purchase, sale, financing of, or construction on real property, environmental compliance is now a critical consideration. For ongoing businesses, compliance with federal and state air, water, and solid waste requirements necessitate the involvement of attorneys with expertise in each of these issues as well as federal and state superfund laws and regulations. The firm offers extensive experience in environmental compliance, remediation, and litigation.
Representative Matters
Choice of Entity - Corporations, LLCs, Partnerships, and Professional Organizations
Mergers, Acquisitions, & Divestitures
Trademarks and Licensing
Operating and Buy-Sell (Shareholder) Agreements
Employment Policy Development
Confidentiality & Non-Compete Agreements
Practice Contacts