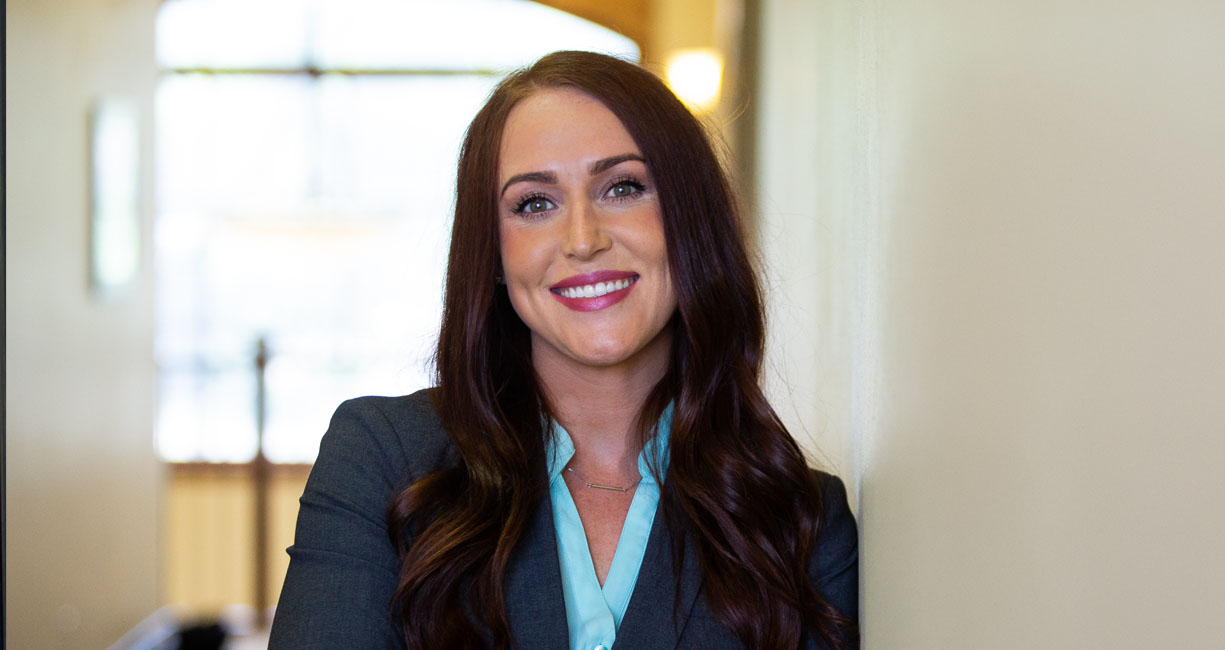 Attorney Kasey Kimball's practice is primarily focused on insurance defense, business and commercial transactions and taxation, and general litigation.
Insurance Defense
As part of the firm's litigation and insurance defense team, Kasey represents and defends insurance companies and their insureds in cases involving contract and tort litigation, coverage determinations, professional liability, and medical malpractice.  As part of this area, Kasey meticulously helps to build the defense cases of firm clients through the careful application of the facts of each case to the professional practice standards that should be applied.
Litigation
Kasey is committed to getting results through tenacious negotiation and, if necessary, aggressive litigation in state and federal court.  In addition to representing and defending insurance carriers and their insureds, Kasey also represents businesses, individuals, and other clients in a wide variety of disputes, including contract breaches, commercial disputes, property and real estate matters, and non-business disputes.
She strongly advocates for clients during all stages of the litigation process, from drafting various pleadings to trial and post-judgment collection actions, and helps clients seek favorable pre-trial outcomes when possible.
Business and Commercial Transactions and Taxation
Kasey's business and commercial transactions practice includes representing businesses in a broad range of commercial transactions.  Believing in the importance of communication, she works closely with clients to understand their objectives so that she can provide the right information for making informed decisions.  Regardless of the size of the transaction, Kasey provides the highest level of service, including insightful analysis, strong advocacy, creative problem solving, and effective negotiation.
Kasey grew up in Bozeman, Montana and graduated from Montana State University with a bachelor's degree in Health and Human Development.  She then moved to New York City and enrolled in the Honors Program at New York Law School, where she served as the managing editor of the New York Law School Law Review and authored a Case Comment published by the law review.  In 2018, Kasey graduated from law school cum laude and received the Dean's Award for Student Leadership and the Faculty Award for Outstanding Service to the Law Review.  She was hired by BKBH at the end of her third year, and is an associate in the firm's Bozeman office.
Away from work, Kasey enjoys running and hiking with her dog, attending Bobcat sporting events, and spending summers on the lake.  She volunteers as a CAP mentor in Bozeman Public Schools through Thrive, and looks forward to serving the Bozeman community through other volunteer involvement.
J.D., Cum Laude, New York Law School
B.A. (Health and Human Development), High Honors, Montana State University
Montana (All state courts)
United States District Court for the District of Montana
CAP Mentor in the Bozeman Public Schools through Thrive, Volunteer
Leadership Bozeman 31, Participant
Bozeman Area Chamber of Commerce, Member
Big Sky Chamber of Commerce, Member
NYLS Dean's Award for Student Leadership
NYLS Faculty Award for Outstanding Service to the Law Review