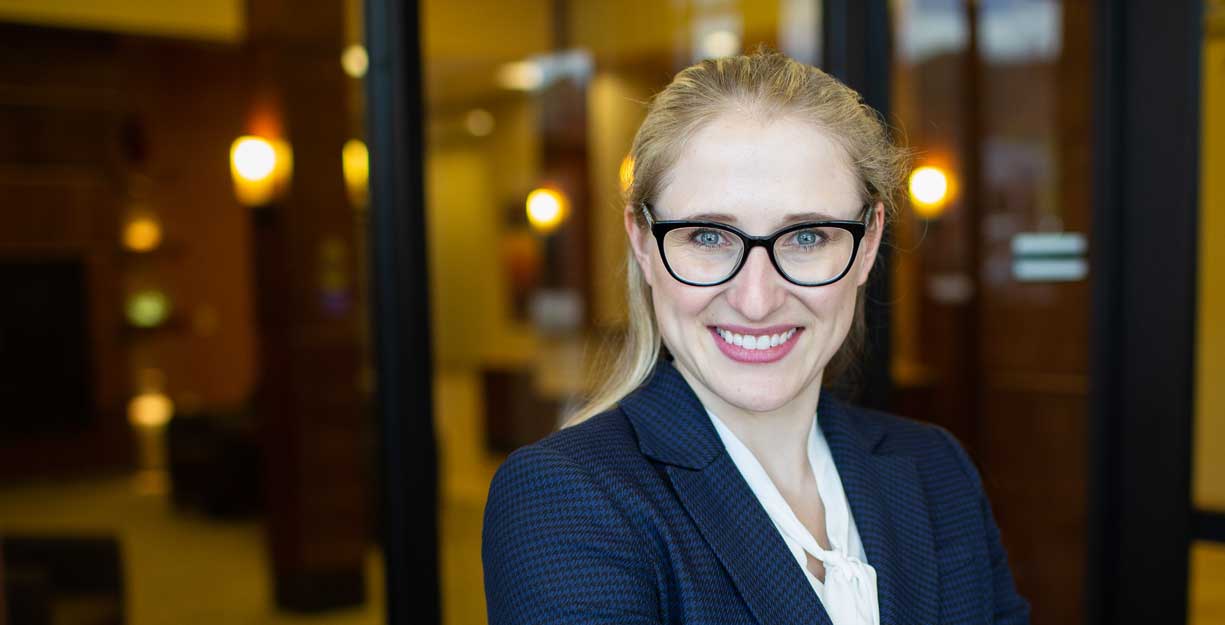 Attorney Abbie Cziok is a trial attorney and trusted advisor who excels at solving difficult issues, both inside and outside the courtroom.  She defends physicians and medical providers in malpractice matters and insurance companies in personal injury defense, and represents entities in tax, business, and commercial litigation matters.
Abbie also gained substantial appellate experience early in her career, having clerked for Chief Justice Nathan Coats and Judge David Furman of the Colorado Supreme Court and Court of Appeals and written two briefs to the United States Supreme Court.
Healthcare and Medical Malpractice Defense
Much is at stake when a physician, hospital, healthcare facility, or other medical provider is accused of medical malpractice.  When claims of professional wrongdoing arise, as a Montana medical malpractice defense lawyer Abbie provides a vigorous defense in medical malpractice litigation, with a focus on preserving reputations and seeking a full win for clients through negotiation and at trial.
Financial Services – Representing Banks, Lenders, and Mortgage Companies
As a financial services lawyer, Abbie represents many of the largest banking institutions and mortgage servicers in the country in matters arising out of home and commercial property loans, other asset purchases, and extensions of credit through credit cards.
Tax Litigation
Abbie's tax practice is focused on resolving complex tax matters for businesses and individuals.  Much of her tax practice is focused on representing clients concerning large property valuations and property tax classifications before the State of Montana.
Business and Commercial Litigation & Insurance
Abbie represents business owners in a variety of business and commercial disputes.  She is also frequently retained by insurance companies in matters concerning contractor-subcontractor disputes, as well as insurance subrogation matters.
Personal Injury Defense
From serious trucking accidents to workplace injuries and wrongful death, Abbie zealously defends clients in high-value personal injury and wrongful death cases.  She helps clients through developing strategies aimed at seeking to quickly resolve claims and minimize liability whenever possible.
Appeals
Abbie has a deep appreciation for complex legal issues and in-depth research.
Abbie Nordhagen Cziok was born and raised in Butte, Montana, where she worked in her family's court reporting business, developing a deep love of the law.  She graduated as Valedictorian from Gonzaga University, and returned to Montana after law school and after working as an attorney in Denver.
As an active member within the community, Abbie volunteers her time serving on the Board of Directors of the YWCA and serving on the Pro Bono Advisory Board for Montana Legal Services Association. During her free time, she enjoys doing anything outside, including mountain biking, skiing, and hiking with her dog.  Additionally, she has a passion for baking artisanal bread.
J.D., Regent University School of Law, Magna Cum Laude
B.A., Applied Communications,, Gonzaga University, Summa Cum Laude and valedictorian
Montana (All state courts)
Montana Federal District Court
Ninth Circuit Court of Appeals
Colorado
Member, Board of Directors, Helena YWCA
Pro Bono Advisory Board with Montana Legal Services Association
Abbie has been recognized as one of Helena's 20 under 40 for 2021.  She has also been recognized for her pro bono work, receiving the First Judicial District Bar Association's Pro Bono Award. She additionally received the Frank Haswell award for outstanding contribution to The Montana Lawyer; she wrote a series of articles about legal writing.